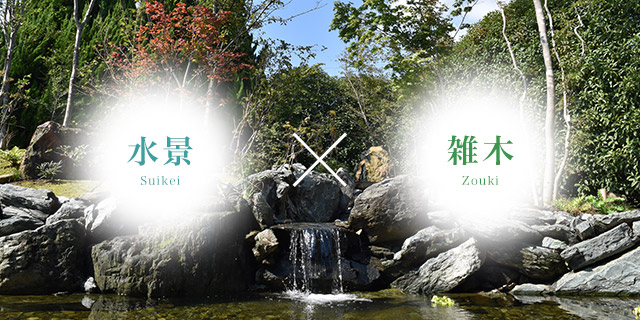 Our philosophy
We, Yamaichi garden was stablished in 2004. Our business philosophy is to achieve joy and abundance in the lives of our customers through the garden we design, and aim for our own continuous growth and development.
What kind of place is "garden" for you?
We wish the garden is a place where you can cultivate the heart's desire.
There are many garden varieties available.
We combined organic resources such as earth, wood, stone and water together to bring forth a connection to the atmosphere, light, wind, sounds and smells of nature. We want to contribute to the creation of a comfortable living environment for everyone in our daily lives. We build dry stone wall, decks, streams and ponds using these natural materials that one can feel.